Clip ons 34mm & 35mm Chrome Finish Bars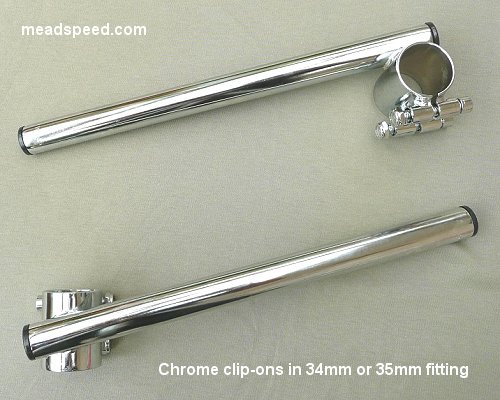 Clip-ons are available to fit
34mm or 35mm
forks. They are
Chrome
finished. They are
300mm over all length,
or
250mm from the clamp
, so suitable for both road and race use. They are long enough to accept switch gear but you can shorten them for race use if required. They are complete with bolts and nylock nuts and fitted with nylon end plugs. The dia of the bars are
22mm dia / 7/8"
which is the standard dia. Please remember to state which size is required 34mm or 35mm