Suzuki T20 / TR250 Race Screen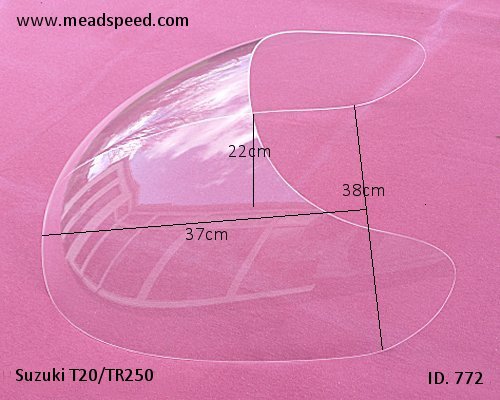 Suzuki T20/TR250 Screen. Unfortunately there was never a race fairing supplied for this model. Eddie Crooks raced this bike with great success. Over the years many people have supplied a race fairings most of which are modified Yamaha models. From our customers experience this is the most popular Screen. Please Check the dimensions to check that it is suitable for your fairing.
Race screens are supplied undrilled. We Stock Race Screens for most Classic Race Fairings.