Ducati 900/750SS Super Sport Bevel / Imola Seat 1974-1981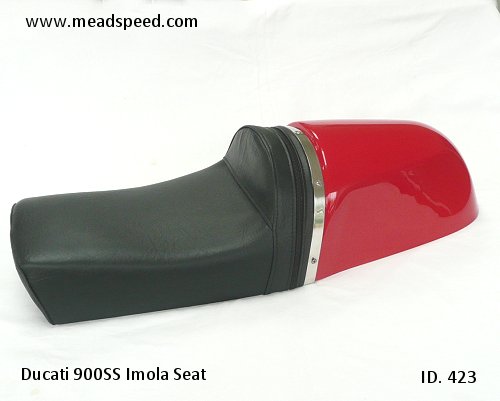 Ducati 900/750SS 1974-1981 Imola / Super Sport Seat, available in Red-Black-White. or Silver and other colours to order. Silver 10% extra. Completely upholstered with zippered tool compartment. The seat is fitted with the Front Mounting Bracket, as original.
Also available Fairings, Screens, Side Panels, Front & Rear Mudguards.